Temporal analysis of plant community changes documenting climate and urban practice impacts in cities. The case of Paris (France) over a 136-year period
Analyse temporelle des changements de communautés dans les villes sous l'action du climat et des pratiques urbaines. Le cas de Paris sur une période de 136 ans.
•Background and Aims: Besides its intrinsic value, urban biodiversity participates to city dwellers' better health and quality of life. One method to define which factors are driving biodiversity is to determine the changes in communities between two time-periods and confront them with the environmental and/or practice changes that have occurred at the same time. •Methods: We compared the changes that occurred in the Paris (France) plant communities at a 136-years interval, thanks to two inventories performed in exactly the same streets, wharves and squares, according to exactly the same protocol. We examined which species disappeared, endured and appeared from the 19th century onwards, determined the traits of these different groups of species and deduced which factors could have driven the shifts in the composition of the Parisian weed communities. •Key Results: The total number of species (about 190 species) remained relatively similar over a 136-year timespan. Nevertheless, a turnover of about 50% of the species happened. The differences between the 1884 and 2021 floristic data mostly followed climatic and human activity changes i.e. the current flora seems to be better adapted to a warmer climate and shifts in soil qualities. The differences in weeding practices also modeled the new plant communities. •Conclusions: This study is documenting changes in plant communities over such a long period. Generally, comparable lists of urban data are scarce because former naturalists rarely studied city areas and seldom detailed reproducible protocols. In our case, the protocol was strictly reproducible and accurate enough to enable a comparison. The results inform on the impact of global and local changes on biodiversity. It also provides important clues about how to better integrate biodiversity in urban projects for the ecosystem to function better and to improve future city dwellers' well-being.
Fichier principal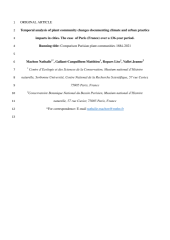 Comparison of plant communities Paris 1884-2021 (1).pdf (534.88 Ko)
Télécharger le fichier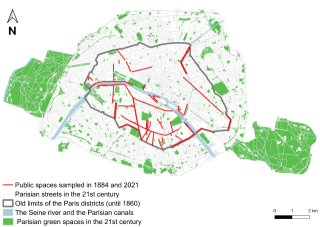 Figure 1.png (600.13 Ko)
Télécharger le fichier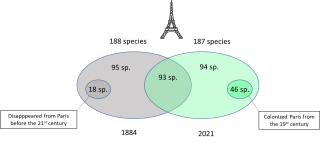 Figure 2.png (82.89 Ko)
Télécharger le fichier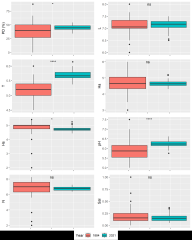 Figure 3.png (290.4 Ko)
Télécharger le fichier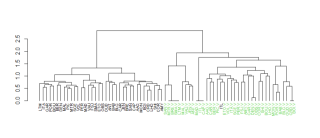 Figure 4.png (12.74 Ko)
Télécharger le fichier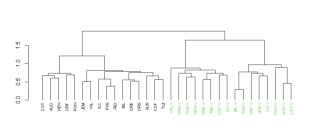 Figure 5.png (12.39 Ko)
Télécharger le fichier
Origin : Files produced by the author(s)